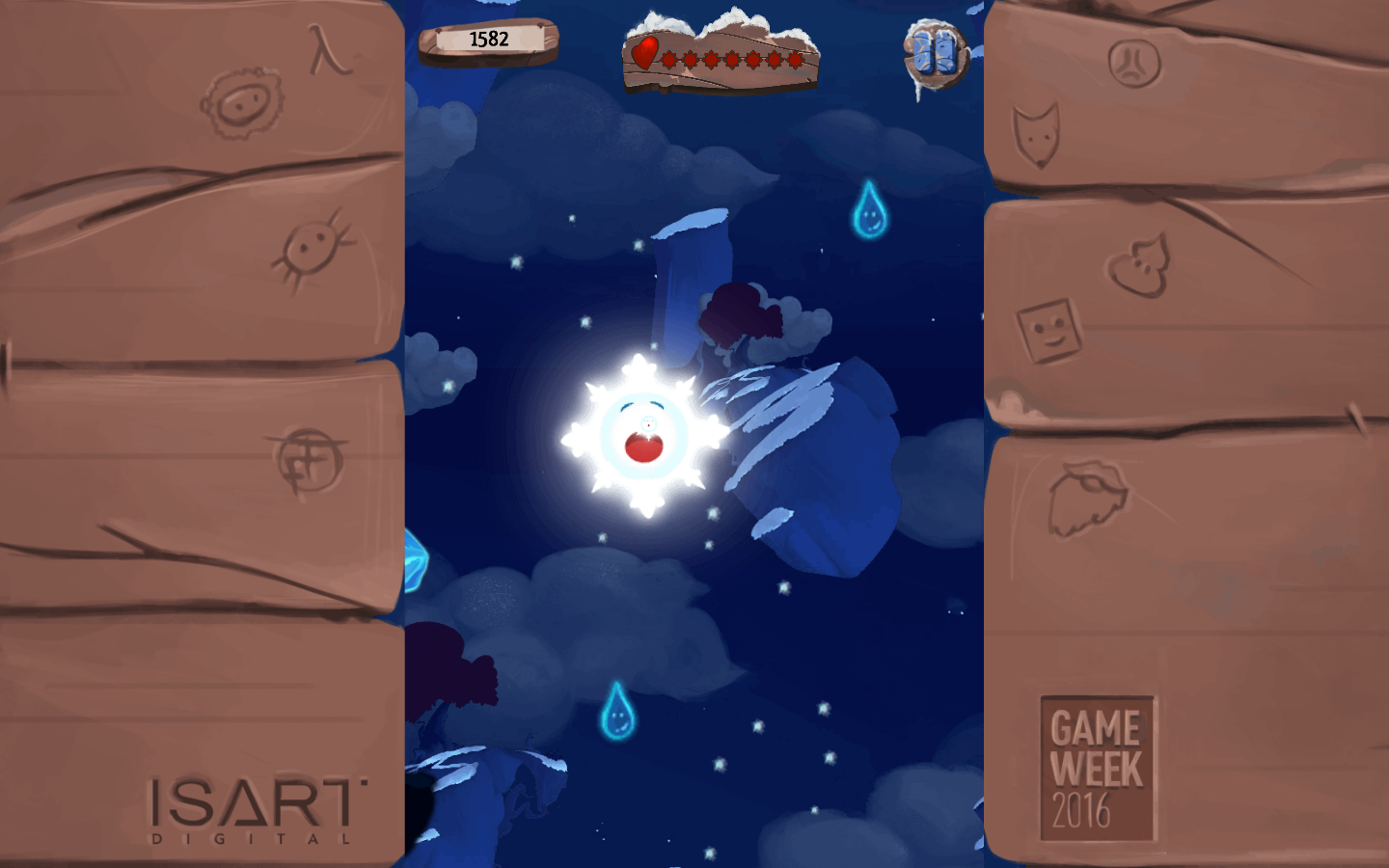 Fall
A downloadable game for Windows and Android
Follow Glagla, the tiny snowflake and help him to survive the bad weather :
Move right and left by sliding your finger on the screen.
Be careful and avoid raindrops, hailstones and flower petal!
The size of Glagla decreases slowly with time, so eat the other snowflakes around you to reincrease it!
The longest Glagla's life is, the highest your score will be!


"Fall" was realized in 4 days during the GameWeek of Isart Digital and won the prize of the "most polished game"!


Flakes and sweetnesses upon you, players...


__Credits__


-GameDesign & Programming-


Rafael Garcin
Jordan Pereira-Ramos
Guillaume Zegoudia
Rémy Penet


-Sound Design-


Rémy Penet


-Artists-


Etienne Pov
Lisa Fix
Coline Bertrand
Yani Beldjaoudene


-Producer-


Mathilde Kallenbrunn
Also available on