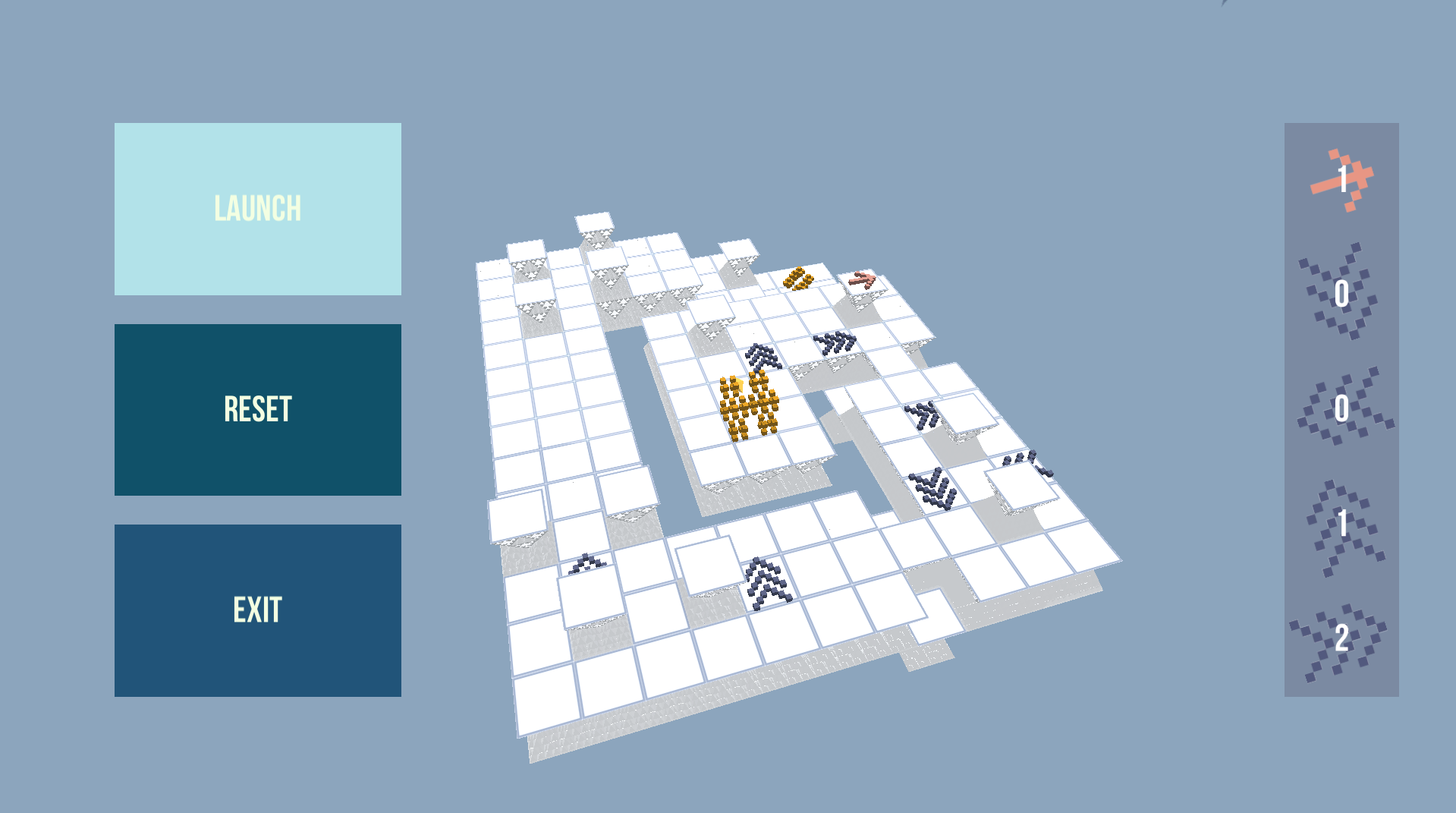 Nīli
This is a 3D rush game made as a student project !
In this game, you can only position plates across the level.
With these plates, the goal is to direct the cubes from their spawn point towards their target point at end of the level.
Be careful, colors matter!